Toddler run over in marae carpark during tangi for stabbing victim.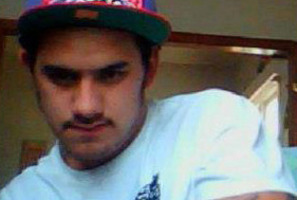 Mourners at a tangi watched in horror as a three-year-old girl was run over by a relative in a packed marae car park.
Tecyiah-Ann Te Wake was struck at Oturei Marae, near Dargaville, where a tangi was taking place for 17-year-old Brandon Panapa-Ripia, a teenage stabbing victim.
A police spokesman said the accident happened yesterday lunchtime when a reversing car ran over the youngster. Scores of people and vehicles were in the car park at the time of the accident, he said.
The driver, a relative of the little girl, was devastated. A woman at the marae, who said she was the child's grand-aunt, said: "It was a terrible accident."
Northland's Electricity Rescue Helicopter chief pilot Peter Turnbull said the toddler and her mother were flown to Whangarei Hospital.
She was later transferred to Starship Hospital where she remains in a stable condition with abdominal injuries.
Police said the little girl was caught under a car wheel that drove across her stomach on the gravel carpark.
The spokesman said the car's driver had been asked to move to a different parking spot in the cramped parking area.
Initial reports showed both driver and front seat passenger had taken "every precaution" to avoid hitting anyone. This included checking side and rear mirrors before reversing out of their parking space.
"There were a lot of people around in the car park at the time, including children."
It was too soon to say if charges would be laid, the police spokesman said.
New Zealand has one of the world's highest rates for toddlers being run over.
Last week, a two-year-old boy died after being run over in a south Auckland driveway.
There have been 22 such child deaths since 2007.
Last year, Safekids launched a campaign to prevent driveway deaths with the Herald on Sunday.
The tangi for Panapa-Ripia, who collapsed and died at The Warehouse in Whangarei on Tuesday, was expected to last until Monday.
Panapa-Ripia was stabbed in Onerahi nearly four weeks ago. He was treated at Whangarei Hospital and transferred to Auckland Hospital for surgery on October 30 before being discharged.
A woman arrested at the scene appeared the following day in the Whangarei District Court.

Safety tips
Safekids director Ann Weaver said there were basic, free steps people could take:
• Check where children are before getting into the car and always walk around the car before driving off.
• Make sure children are supervised by a responsible adult.
• Separate play areas from driveways.