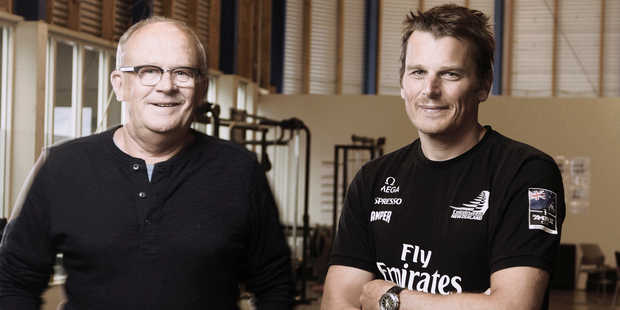 Top yachtsman Dean Barker says hearing of men he knew battling prostate cancer and wanting to see his young children grow up was what pushed him to go to the doctor.
The 39-year-old is one of thousands of Kiwi men growing a moustache this month in support of Movember - an initiative to raise funds and awareness of men's health, particularly prostate cancer and depression in men.
This year's campaign is based on fathers and sons and the importance for men of all ages to speak openly about issues and to get regular check-ups.
Finding out about friends or family who were facing prostate issues had been a wake-up call for him, Barker said.
"When you hear of a friend or anyone who has prostate issues or mental health issues, they're things that can obviously be very serious.
"I'm turning 40 next year and I guess I'm moving into the age where men's health issues become more common. You do become more aware of problems."
Barker is married to former New Zealand hockey representative Mandy Smith. The couple have three daughters, Mia, Olivia and Isla and a son, Matteo.
For his father, Ray - founder of the men's clothing label Barkers - getting behind the cause also came about after a close friend was diagnosed with prostate cancer.
" He was a person who had just recently retired and within a very short space of time was diagnosed with prostate cancer.
"Being close to them, we've been close to his treatment process and recovery from there.
"But now, fortunately, I'm pleased to say he's in great health ... and he's getting great reports. So it's great to see."
Mr Barker admitted it felt a little odd having a moustache, his first since the 1970s.
"Now that I'm sort of quite grey, the mo's turning out the same colour."
Asked if the mo was back on trend, he said: "It's hard to say if a mo's fashionable or not. It suits different people ... but we're doing it for a different reason, for a good cause. Who knows, the grey mo might become the new trend."
To donate or register to Movember visit: www.nz.movember.com.