Association head questions judge's ruling in controversial Red Devils court case.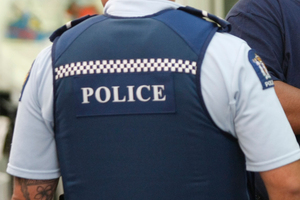 The Police Association has taken aim at a judge who dismissed a case because police committed "fraud" on the court - and questioned why another judge was not criticised.
Association president Greg O'Connor also questioned if police would have been spared criticism if they had died - like Chief District Court Judge Russell Johnson.
In the latest issue of Police News and in an interview with the Herald, Mr O'Connor said the Red Devils gang case might still be before the court if Judge Johnson had not died.
He said it would have increased the chance of the judge carrying blame for mistakes.
The decision in the Red Devils gang case resulted in 21 people walking free from court and has led to an internal police investigation and the possibility of charges against officers.
Justice Simon France's High Court ruling that police had committed fraud on the courts is also subject to an appeal from police.
The ruling criticised police for manufacturing a fake search warrant and using it to carry out a staged search for evidence against an undercover officer whose false identity they were trying to shore up.
Senior police then visited Judge Johnson to say an undercover officer had been arrested and would appear in court.
But Justice France found the letter taken by police to brief the judge was "wholly inadequate" and did not make it clear the police were using the "court's processes as an investigative aid".
Mr O'Connor said police would have had more information for Judge Johnson if he had asked.
"It was up to the Chief District Court judge at the time to tell the police he was worried about it ... He would have been given any information he wanted."
He said the judgment made Judge Johnson, who died in July, "sound like some naive old judge when nothing could be further from the truth".
"One would have thought someone looking at it objectively would at least have apportioned some blame to the Chief District Court Judge, which didn't happen."
He said finding Judge Johnson even partly responsible would have made it more difficult for Justice France to throw the case out of court.
"The action was to punish police. He made it clear. How do you apportion any blame to a judge? It would have made it much more difficult to justify withdrawing the charges.
"Had Russell Johnson been alive, would Justice France have made the findings he did without criticising the judge?"
Criminal Bar association president Tony Bouchier said "law 101" would show police had broken the rules.
"The public of New Zealand are the winners in this case because they know our courts are robust enough to stop the police trespassing on people's basic rights and freedoms."