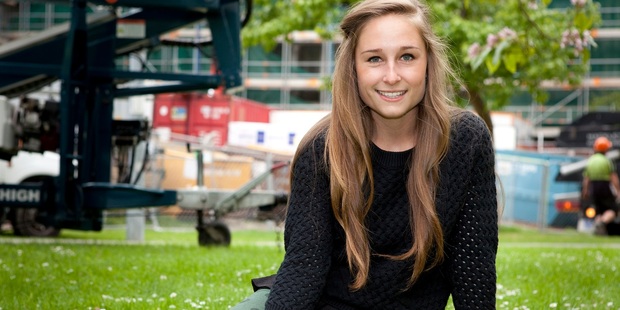 The highly-acclaimed Student Volunteer Army which mobilised in the immediate aftermath of the Canterbury earthquakes is moving into a new phase of community service projects, its new president says.
University of Canterbury law student Bridget Williams said the days of shovelling liquefaction were hopefully over for Student Volunteer Army (SVA) students, with new 'platoons' marching into action.
"We are no longer bound by earthquake-related tasks as we are open to everything and anything that betters the community," said Miss Williams, who takes over from SVA founder Sam Johnson, the 2012 Young New Zealander of the Year.
Using Facebook, Mr Johnson rallied students onto the streets of Christchurch after the February 22, 2011 killer quake to help with the clean-up and co-ordinate the army's efforts.
Miss Williams said it was important for the SVA to be sustainable and to grow from the experiences of the last two years.
Now, the SVA has introduced platoons which will "align students' passions and skills" with what is needed in the community.
There will be platoons for gardening, baking, and legal services among other things, Miss Williams said.
"These platoons would ultimately provide greater results for those being served for the students eager to help as the work connects with their interests."
- APNZ