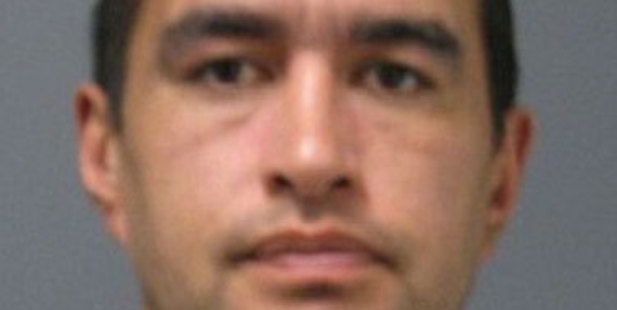 A man who police say shot at a Gisborne house where two toddlers were living, is on the run and believed to be armed.
Police are searching for 33-year-old Gisborne man Warren Jacques Tarawa, who allegedly fired a shot at a Gisborne house yesterday afternoon.
Detective Senior Sergeant Craig Scott from Gisborne CIB said Tarawa was the passenger in a Toyota Lucida people mover which arrived at a property on Stout Street, near Sheridan Street about 2.30pm.
He allegedly fired at least one shot from a .22 rifle at the occupants of the home before fleeing the scene.
Mr Scott said none of the occupants at the address, which included two children aged 15 and 17 months of age were injured, however a bullet hit a car parked at the property.
A short time later police found the vehicle at an address in Huxley Road, Mr Scott said.
The Armed Offenders Squad searched a number of houses and a 33-year-old man, believed to be the driver of the vehicle was arrested and charged as a party to the unlawful discharge of the firearm with intent to cause Grievous Bodily Harm.
He appeared in Gisborne District Court today and was remanded in custody until his next appearance on Monday.
Tarawa was believed to live in the Huxley road, Kaiti area.
If anyone had any information in relation to his whereabouts they were asked to please contact the Gisborne police.
Tarawa was believed to still have the firearm used in this incident and was to be considered dangerous and was not to be approached.
apnz rq
- APNZ