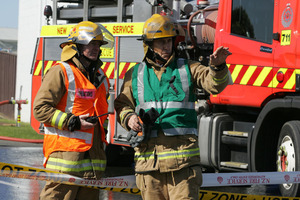 A scorned lover who set fire to her ex's flat has been jailed for three years in an emotional appearance at Tauranga District Court today.
Josephine Christine Kryszkiewicz, 22, openly sobbed as she was sentenced and called out to her mother as police led her away. She could still be heard after she left the courtroom.
Kryszkiewicz pleaded guilty to a charge of arson after a revenge attack on a man she had a relationship with for only a few days.
The two met via the internet and moved into a Miro St flat. But on February 2, she bought petrol and used it to set fire to the flat.
Today, Kryszkiewicz was tearful and red-faced as she stood in the dock.
She was sentenced to three years' imprisonment, with her guilty plea taken into account.
For more articles from this region, go to Bay of Plenty Times