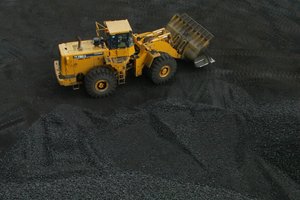 "The misinformation advanced by parts of the community, however well-intended, does not help informed debate on our economic future."
It's a great quote from Straterra's Chris Baker (New Zealand Herald, Public back mining: poll, on October 15). Unfortunately, in this instance, Mr Baker himself was the one advancing the misinformation.
He also said poll results released by Straterra this month showed "relatively poor public understanding of the reality today of minerals activities in New Zealand", and this was "a call to improve public understanding of the sector" (Straterra press release, October 11).
Poll respondents, in a representative sample, were asked about concerns for our standard of living. Most (77 per cent) were either "quite" or "very" concerned with this measure, in which environmental as well as economic well-being is a factor. Respondents were also asked, "How important or unimportant do you think the development of New Zealand's natural resources [including mineral resources] is in improving New Zealand's economic prosperity and standards of living?"
Most thought it was "very" (38 per cent), or "quite" (43 per cent) important. Fifty nine per cent agreed or agreed strongly with the development of these natural resources.
This would, presumably, include a temperate climate, clean water, fresh air, picturesque landscapes and our unique biodiversity - the foundations of an environment capable of supporting agriculture, horticulture, tourism, film and, of course, the quality of life which brings brains and dollars to our shores.
And yet at best, the answers here are of limited use because nowhere was the question tested of the price respondents would pay.
What the survey did show was that those in favour increased if certain preconditions were applied: if the environment were protected, or "returned to as it was"; if there were no increase in greenhouse gas emissions; if mining were done by New Zealand companies and the money stayed in New Zealand; if standard of living were to improve, and so on.
An interesting aspect of the responses was the rising levels of disagreement in 2012, relative to surveys in previous years, that "coal mining in New Zealand is undertaken in an environmentally responsible way".
This suggests New Zealanders' grasp of the reality of minerals activities is actually pretty sound, as some other recent surveys of environmental and economic priorities also show.
Pre-election 2011, voters asked to rank 21 election priorities responded that the environment was their top-ranked, with a rating of 8.2 out of 10.
New Zealanders love this country and want to protect it, in many cases, as a precondition of economic development as without our environment, the economy on which Kiwis depend isn't possible; nor is the quality of life with which most poll respondents were concerned.
So let's dig down past the misinformation, look at what lies beneath, and decide once and for all whether an economy which puts first an extractive, finite, polluting, not particularly lucrative industry, fighting for its economic life, is how we'll choose to proceed.
Claire Browning is a conservation advocate for conservation organisation Forest & Bird.