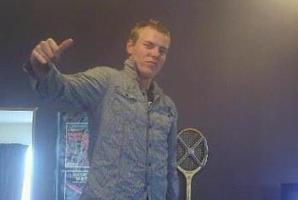 The uncle of a late night hit and run victim believes the teenager who killed him should go to jail.
Jock Hutt told The Christchurch Star that Harry Silcock, 18, should get a lengthy prison term.
"I'm horrified everytime I think about that accident. That silly manoeuvre turned our world upside down. He killed my nephew. He shouldn't be let off lightly,'' Mr Hutt said.
Pedestrian Sean Hutt, 20, died instantly when the car Silcock was driving hit him during a dangerous overtaking manoeuvre on Shands Rd, near Hornby, on Saturday, September 15. Another pedestrian, Kyle Thomson, 17, suffered a broken ankle.
Silcock, a Burnham welder, pleaded guilty at the district court yesterday to driving dangerously causing death, failing to stop and check an injury accident and driving dangerously causing injury.
He was remanded on bail by Judge Jane Farish and will be sentenced on December 7.
Silcock has asked for a restorative justice meeting with the families of Mr Silcock and Mr Thomson before sentencing.
It will only go ahead if the families agree.
But Jock Hutt said a restorative justice meeting was "silly''. He believed it would lead to a lighter sentence, which Silcock did not deserve.
"No matter what punishment they give him, Sean is gone forever. None of this will bring him back. It's been so hard for the family. Sean was such a good fella, always hanging out with his twin brother Callum. This has turned everyone's lives upside down. It's terrible. He should be sent to jail for at least 10 years and never be allowed to drive a car again,'' he said.
Silcock's father Phil Silcock told The Star yesterday court session was hard. He would not be drawn on what sentence his son should receive.
"It's a terrible tragedy. We are very sorry, that's all we can say. It's terrible for all involved. I'm not prepared to comment about punishment,'' he said.
Police prosecutor Sergeant Anna Lloyd told the court yesterday about 70 people with their cars had gathered beside Shands Rd, near the intersection with Marshs Rd, late on Saturday, September 15.
She said the council had installed lighting to a high standard at the intersection in 2008 and it was well lit for a semi-rural road.
About 100 metres before the intersection, the speed limit changed from 70kmh to 100kmh.
Police estimated that 80m from the intersection, Silcock's car was travelling at 92kmh, when he overtook a Suzuki Swift travelling in the same direction.
He was still in the incorrect lane when he struck the group of people who were standing up to half a metre onto the road.
Mr Hutt was thrown or carried 30m to 40m by the impact and died instantly.
Police found skid marks on the other side of the Marshs Rd intersection, indicating Silcock slowed or came to a sudden stop, before leaving the scene.
He handed himself in to the police the next day, but declined to make a statement.
Judge Farish called for a pre-sentence report that will cover his suitability for home and community detention.
Silcock had a large group of supporters at the court.
Detective Senior Sergeant Greg Murton said the cars were not racing.
"He (Silcock) was following the car and overtook it on double yellow lines before he hit the victim,'' he said.
Silcock said nothing when he entered the dock as his lawyer James Rapley entered the guilty pleas.
He was remanded on bail.