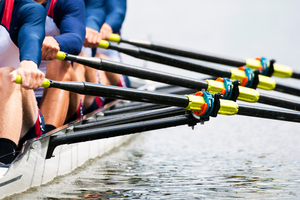 File photo / Thinkstock
A $5000 reward has been offered for the successful prosecution of the person responsible for damaging the Horowhenua Rowing Club.
In a move to catch the culprit, Horowhenua District Mayor Brendan Duffy, with the support of councillors, has offered the reward.
Vandals broke into the club, holed 25 boats and caused up to $100,000 damage late last month.
The council will also organise activities aimed at a massive cleanup and fundraising to repair the damage and unite the community.
Mr Duffy said there had been numerous offers of help from tradesmen and community groups, and messages of support have come from far and wide.
Mr Duffy and all those who have seen the damage done to both the rowing club and sailing club have been sickened by the senseless destruction.
District councillor Nathan Murray said: "The degenerate who has committed this vandalism must be caught and any supporters of this act should be publicly lambasted and villified.''
Cr Gary Good said there were people who knew who the perpetrators were and they should do the decent thing and come forward to help prevent any further desecration of community and personal assets.