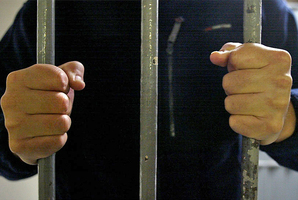 A transgender woman who struck a man over the head with a bottle of sparkling wine has pleaded with a judge not to send her to a men's prison.
The accused's lawyer has asked for a reduced sentence to allow her client to serve her sentence at home because she faces great risk of abuse if jailed alongside male inmates.
Lawyer Kelly Ellis made the submission to Judge Duncan Harvey in the Whangarei District Court after Glen Cooper pleaded guilty to a charge of wounding with intent to injure stemming from an incident on January 17.
Ms Ellis said transgender is a recognised medical condition, which can require a variety of treatment options.
A transgender woman is a person born male who has gone through, or is in the process of, transition or gender change, said Ms Ellis.
Cooper is currently on remand in the all-male Ngawha Prison. She has been in custody for several months.
Both her lawyer and the judge referred to Cooper as a woman during last week's hearing.
Ms Ellis said Cooper would be exposed to significant danger in a men's prison and was at risk of abuse.
The police report said Cooper had been drinking with others at a Whangarei home when an argument erupted between her and another man.
Cooper punched the man in the face causing him to fall off a chair and then threw various things at him, including cups.
When the man got to his feet, Cooper hit him over the head with an unopened bottle of sparkling wine.
Ms Ellis said the bottle strike came as the man tried to punch Cooper. The man suffered two cuts to his head, which needed stitches, and an artery in his leg was cut.
Judge Harvey said an attack to the head meant the risk of someone dying. The only mitigating factor was the fact there had been some provocation.
After reading the victim-impact statement, Judge Harvey said it was not surprising the man had suffered a great deal and the laceration to the leg was a serious injury.
Ms Ellis said there should be a significant sentencing discount to reflect Cooper's transgender issues.
Judge Harvey acknowledged that a sentence of imprisonment would impact heavily on Cooper.
The judge said he was prepared to allow a discount of between 10 and 15 per cent.
That would not make Cooper eligible to apply for home detention.
However, Judge Harvey said that by the time Cooper was sentenced she would have been in remand for about 11 months.
Judge Harvey said that if those 11 months were taken into account, the final sentence might enable home detention to be imposed for Cooper.
"Under normal circumstances I would not take this approach but it recognises the difficulties of this person in a male prison," the judge said.
"It would be unjust not to hold out hope of home detention."
To qualify for home detention, the sentence the judge imposed would have to be under two years.
Cooper was remanded in custody until November 23 for sentencing.
For more articles from this region, go to Northern Advocate