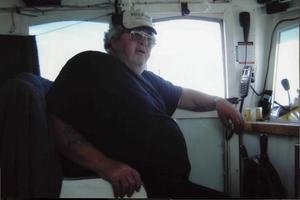 The police dive squad has arrived in Invercargill and will this afternoon travel to Milford Sound in preparation for a sonar search of the stricken fishing boat, Governor, and her two missing crewmen.
The boat went missing on September 15 off the coast of Fiordland, but poor weather has hampered efforts by divers to reach the wreckage.
The bodies of skipper Kevin Cosgrove, of Dobson, and his 16-year-old crewman, Nirvana Reynolds, have not been found after the boat sank near Yates Point.
Senior Sergeant Cynthia Fairley said weather permitting the dive squad would travel with sonar equipment to the area where it was believed the Governor had sunk.
"It's 50m deep there though, so they won't be able to dive down to the wreck,'' she said.
The team hope their equipment will identify wreckage and, if it does, a remotely operated underwater vehicle (ROV) will head down to take pictures.
"Hopefully we'll be able to then seen what could have happened,'' Ms Fairley said.
However, she said the weather forecast for the next few days wasn't looking good, and the search would be dictated by how rough it was.
Ms Fairley said it was not known if the men were wearing lifejackets at the time the vessel went down, but at the time the sea conditions ``would have been challenging, even for a strong swimmer''.
- APNZ