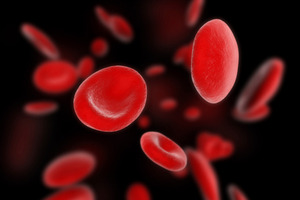 At least three lives have been saved in six months by a scheme that aims to eliminate blood-stream infections linked to central-line catheters.
Intensive care unit (ICU) staff celebrated when they learned that no one developed such an infection nationally in April.
Known as central-line-associated bacteraemia, or clab, the infections are a big deal for patients and hospitals.
The death rate is estimated to be between 10 and 50 per cent.
The infection lengthens a patient's hospital stay by an average of a week, costing up to $50,000.
In December 2008 and in 2009 respectively, Middlemore Hospital's ICU and its then-new high-dependency unit introduced a United States scheme proven to cut infections, partly by standardising the equipment used, insertion methods and monitoring.
Key things were hand hygiene, barrier protection (such as sterile gown, gloves and full-length patient drape) and antiseptic.
The results were immediate and dramatic: the number of patients with an infection fell from 14 in 2008 to 4 in 2009, despite a big increase in bed numbers and patients and the opening of the high-dependency unit.
The scheme later went national.
Health Quality and Safety Commission chairman Professor Alan Merry said clab was an example of the big improvements DHBs had made in quality and safety. The rate had declined from a national average of 3.32 cases of infection for every 1000 patient central line days, to 1.14.
"In simple terms, this means 32 of these infections were avoided over a six month period, with three to five lives likely to have been saved."
Catherine Hocking, quality co-ordinator at Middlemore's ICU and high dependency unit, said the success was helped by motivating staff to focus on a clear goal and making clab prevention part of everyday work.
The project includes a sign on the ICU wall, updated daily, which shows everyone how long since the unit last had a clab case. Some units have reached into the hundreds of days.
The series
Five years of hospital death rates have been made public for the first time - in the Herald. We compare health boards, investigate where lives are being lost and the battle to save them.
This week
Monday - District health boards compared, is death rate linked to healthcare quality, and how a simple checklist helps surgeons to avoid mistakes.
Tuesday - Waitemata DHB boosts heart-care capacity. A bereaved father questions medical justice.
Wednesday - Waikato DHB strives to understand its high death rate, medication safety, and a doctor's apology.
Yesterday - Palliative care helps Auckland DHB's good performance. A widow fights for changes.
Today - Obesity skews the statistics in South Auckland. Lives saved by reduction of blood infections.