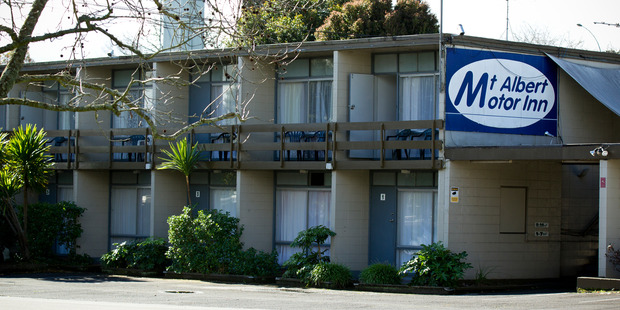 Detectives hunting the killer of pregnant woman Rae Portman have come up with several possible scenarios for what could have led to her murder.
The investigation into Ms Portman's disappearance has been upgraded to a homicide because police believe the 33-year-old is dead.
"Her bank account has not been touched, there's just been no contact and no other likely possibility [than] she has been murdered," inquiry head Detective Inspector Mark Gutry said.
Police held grave fears for her safety from the time she was reported missing - by her mother Rebecca Norton on July 2 - and say information they have obtained from the public has confirmed their fears.
Ms Portman, who is known by her nickname Bok, was involved in the drug world and four associates have been arrested by police, who uncovered alleged offending while they searched for her.
Those charges are unrelated to her disappearance.
Mr Gutry would not say if police had a list of suspects but said everyone they had been speaking to were "people of interest".
"We're certainly working through that. We've had a good response from the public and we have a number of different scenarios about what may have occurred and we're working through them all."
Asked what those scenarios were, he said: "I'm not going to go into detail about the detail of info received. We're working through all options."
Mr Gutry renewed his appeal for any information about Ms Portman's movements, however small it appeared.
But he still believed there were people holding key information who hadn't contacted police.
"I believe there are people out there that know exactly what happened and can assist us and if they can, I urge them to come forward."
Story so far
June 20 Last known sighting of Rae Portman.
July 2 Her mother, Rebecca Norton, reports her missing.
Aug 20 Voi King appears in court charged with assaulting Ms Portman.
Sep 4 Mother appeals for information.
Sep 11 Kristina Le-Noel, 26, appears in the Auckland District Court charged with stealing Ms Portman's car. Police allege Le-Noel picked Ms Portman's car up from a friend and sold it for $2000 without permission.
Yesterday Police reveal they believe she has been murdered.
Can you help?
Contact police on 0800 723 767, Crimestoppers anonymously on 0800 555 111 or visit the Where is Rae (Bok) Portman Facebook page.