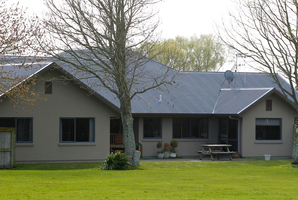 Waikato Regional Council ratepayers are paying $50 a night for deputy chairman Simon Friar to stay with family when he's in Hamilton for council business.
Mr Friar said the cost was "in line" with the council's allowances and reimbursements policy, even though he stayed at his son's house.
In an email answering Herald inquiries, Mr Friar said he had separated from his wife and she lived in the house they co-owned in Hamilton North, while his permanent residence was in Whangamata. He did not stay with her when he was in Hamilton.
He also co-owns a property in Fairfield with her.
Mr Friar came under criticism from his peers this week after his expenses for the year to the end of June totalled $40,000, a quarter of which was for food and accommodation.
"My claim of $50 per night to stay privately when in Hamilton is fair and reasonable and in accordance with the policy.
It is considerably less than the cost that was incurred when I was staying in a motel."
The policy allows accommodation costs to be covered when the elected member lives more than 100km away.
Mr Friar said his personal circumstances were "well known to all councillors". He spends an average of two to four nights a week away from his Whangamata home and Coromandel constituency, depending on meetings.
Waikato Regional Council chairman Peter Buckley said the policy had a provision for allowing councillors to stay in private accommodation, but wanted to check it before commenting on whether that included family.
"If you're thinking about the councillor that I'm thinking of, he ... does stay with family but he doesn't own the house."