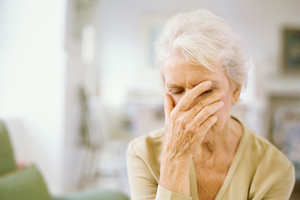 File photo / Thinkstock
A police officer with more than 45 years in law enforcement says elder abuse is a hidden crime.
Senior Constable Sonya Sloan of Kapiti police is retiring at the end of the month after stints as a traffic officer, with the Transport Ministry and 10 years in the police.
Mrs Sloan said the last three years, spent on the Kapiti coast north of Wellington, had "probably been the most enjoyable of my working life."
But she was upset at the amount of elder abuse in the region which "is all hidden because the people of that generation - it's not talked about or mentioned".
She said there was a common misconception that it was between caregiver and client.
"This is not so. In my experience the abuse has been between husband and wife (or partners), and sadly it is because they are of that generation, they don't talk about it.
"I believe we should be speaking about it a lot more."
She works on a committee called Voices Against Violence and hoped to continue that work after she retires.
Mrs Sloan joined the force as a traffic officer for the Lower Hutt City Council in 1967, transferring to the Transport Ministry in 1978, and then to the police in 1992.
She was drawn to the career of law enforcement because "I guess I'm a people person and I felt that I could do some service that way".
"Here on the Kapiti Coast I have a wonderful job, I am a community officer with the main portfolio looking after the welfare of the elderly. I work in close liaison with many service groups in Kapiti, particularly with Age Concern.
"It's a job I've absolutely loved and I've built up lots of good relationships with different organisations around here."