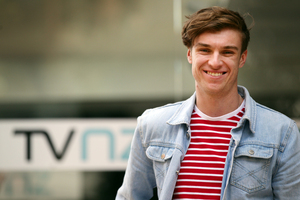 Today's father's Day will be the first without his beloved dad for rising TV and radio personality Connor Nestor but he takes comfort knowing his dad found peace before he died.
Nestor, 22, said he would remember his father, Craig Smith, at beautiful Karekare Beach, West Auckland, where Smith loved to surf.
"My mother and I might go out there for a little evening stroll and get amongst the place he loved the most. He spent so much time there."
Smith was in Auckland City Hospital earlier this year when staff discovered complications around a cancer diagnosed a year earlier.
The news was bad and Smith was not given much time. Within a couple of days he looked around Mercy Hospice in Auckland's College Hill and liked it.
Nestor said the hospice helped his dad find serenity.
"I think he was in a very peaceful state.
"Something I found quite unique was that he had this cancer for a whole year. It wasn't until he was in hospice and we were sitting one night and he just goes: 'You'll be okay, it's time now'. And that's when he knew he didn't have much fight left and he just goes 'I'm done, I'm tagging out'."
Nestor presents an 11am show on 95bFM every Saturday and hosts on TVNZU.
He said his co-presenters Matt Gibb and Rose Matafeo were also getting behind the Hospice Give it Up campaign.
The first part of the campaign runs until August 31 and encourages people to donate clothes to their hospice shop.
"Obviously, hospice is a pretty heavy subject," Nestor said."It's a fun thing getting rid of your clothes to help something awesome."
Between 7am and 9pm today you can make a free Father's Day call from any of the 3000 Telecom payphones in the country.
Telecom spokesman Jason Paris said a survey by the company last week found 84 per cent of Kiwi dads preferred to get a Father's Day phone call rather than a present.