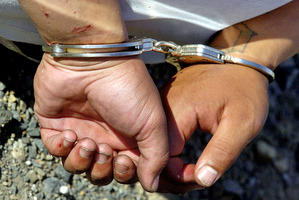 One of the Bay of Plenty's most wanted criminals has handed himself in to police.
Tane Hill-Ormsby was wanted for kidnapping, aggravated robbery and arson.
Detective Nigel Grey said Hill-Ormsby and his lawyer fronted up at Tauranga police station yesterday.
"He turned up here and was charged and taken down to the courts," Mr Grey said.
The arrest comes after Hill-Ormsby and three others appeared on the front page of the Bay of Plenty Times last Saturday.
"There was pressure put on him and when you put pressure on them they pop out sometimes. He fronted up yesterday with his lawyer after his picture was put in the paper," Mr Grey said.
Hill-Ormsby was remanded in custody for reappearance on September 21.
For more articles from this region, go to Bay of Plenty Times