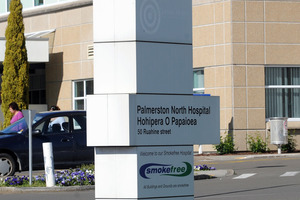 A man died after his surgeon cut directly into his heart, a coroner has found.
Ernest George Sutherland died at Palmerston North hospital in July, 2010 after his surgeon made the fatal error while operating around the man's heart.
The 76-year-old had significant health problems, including congestive heart failure, renal dysfunction and asthma.
He had been admitted twice to hospital in the month before his final visit, for breathlessness.
On his last trip, on July 23, it was decided that fluid, which appeared to be in a sac around his heart, should be drained through a "pericardial window" - a permanent opening in the tissue.
Unfortunately, on the day of the operation, there was no sign of the fluid that had earlier been seen on an echocardiogram, or sonogram, and the sac had attached itself to Mr Sutherland's heart.
Surgeon Bruce Rhind cut into the sac but instead of stopping before the heart, he cut directly into it, which resulted in Mr Sutherland's death.
Coroner Carla na Nagara said there was no evidence or suggestion that Mr Rhind had erred in his performance of the procedure.
"He had been briefed and made the incision consistently with the information conveyed to him regarding the location of the effusion.
"The devastating consequence was due to the fact that it transpired there was no space between the heart and the pericardial sac at the point where the incision was made."
A review of the case by cardiologist Belinda Green found that the picture showed fluid around the heart but it could have been an infection from an earlier heart attack.
A cardiologist who referred Mr Sutherland for the surgery has since died and was not able to give evidence on the case.
- APNZ