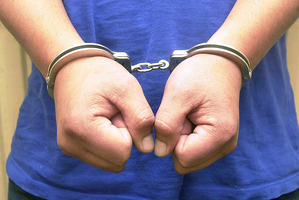 Several of the people arrested in a bust on "designer drug" dealers today were on bail over their alleged involvement in the country's largest ecstasy ring, police say.
Police carried out 14 searches at properties in Auckland and Napier today in an operation aimed at stopping illegal ecstasy dealing.
Nine men and one woman were arrested on drug offences related to the importation, sale, supply and possession of Class B and C drugs. One was charged with participating in an organised criminal group.
Detective Senior Sergeant Chris Cahill said four of the people arrested were on bail for charges laid as part of an operation targeting the country's largest ecstasy ring last November.
Operation Ark culminated in 22 arrests and the seizure of $14 million in assets.
Mr Cahill said three of those arrested today were identified as high level offenders during Operation Ark.
Their alleged repeat drug offending was brazen, he said.
"That's why we were pretty keen to target them and shut them down again.
"They changed the way they were operating a bit but they still maintained their roles of overseeing the importation of the drugs."
All four of the alleged repeat offenders have name suppression.
Mr Cahill said the charges levelled today better reflected the gravity of the crimes carried out by the alleged offenders.
Police would oppose bail being granted again, he said.
"We're completely disappointed that they showed a lack of regard for the law - with the way they thought they could continue to offend."
Mr Cahill said the "designer drug ring" targeted in today's operation was importing ecstasy-type pills in powder form from China and Singapore.
The ring made millions of dollars in sales, with one dealer alone purchasing $4.5 million of pills from an importer, Mr Cahill said.
"There is a lot of ignorance amongst users of these drugs, about what the pills contain and the level of danger associated with using them," he said.
"Today's activity will have an impact on the supply of harmful drugs that are regularly leading to hospital admissions."
About $100,000 and four motor vehicles were seized, along with several thousand drug pills and 3kg of ingredients for making pills.