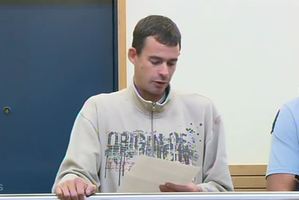 A former Far North primary school deputy principal could face more sex offence charges, police say.
James Robertson Parker, 36, appeared in the Kaitaia District Court yesterday and admitted 16 charges of an indecent act on a boy under the age of 12, 24 charges of an indecent act on a boy aged 12 to 16, four charges of sexual connection with a child under 12, and five charges of sexual connection with a child aged 12 to 16.
Parker, who was working at the school at the time of his arrest last month, was remanded in custody for sentencing on November 15.
The board of trustees at Pamapuria School, just outside Kaitaia, has quit and a commissioner has been appointed to oversee the running of the school.
It was revealed yesterday police wrote a strongly-worded letter to the school in 2009, advising that Parker should not be allowed to have pupils stay at his home.
However Parker continued to host students at his house.
Most of Parker's offending occurred after the police warning.
Detective Senior Sergeant Kevin Burke told Radio New Zealand's Morning Report programme he had reviewed the file of the 2009 investigation, which he described as "thorough".
Mr Burke said police are bound by the Crown Law Prosecution Guidelines and the decision not to proceed with the investigation was based on those guidelines.
He did not agree the previous investigation had failed the victims.
"In hindsight, the investigation was carried out to its fullest and the correct authorities were informed," Mr Burke told Morning Report.
He said new cases had come to light and it is possible more charges could be laid.
"We still want to hear from any persons who may be able to assist the investigation and any potential victims out there, we'd urge them to contact on 0800 900 502."
- APNZ