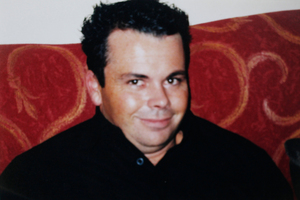 The family of Lee McMurdo have spoken of their relief after two men were charged with his murder.
The unemployed West Auckland men, aged 24 and 26, were to appear in the North Shore District Court tomorrow, more than 12 months after McMurdo, 32, was found dead at his Helensville home last year.
Family member Tom McMurdo said the news came as a relief to the family, although it would not change the grief of losing their loved one.
"It was a senseless act and an unfortunate way to die," he said.
"We knew the arrests would come eventually. It's been a long time, but it's very good news. I dare say the police have put a lot of man hours into it."
Detective Inspector Greg Cramer, who has led the 13-month investigation, said the arrests were satisfying.
More than 3000 people were interviewed during the investigation.
"The Operation Manu team received enormous support from the residents of Helensville and many other communities beyond and we're very appreciative of that," he said.
McMurdo was found dead by his 12-year-old daughter Lateasha in the backyard of his Helensville home in July last year.
Police said the 32-year-old had turned to using and dealing drugs "as a means of escaping a difficult financial situation following the collapse of his business".
The father-of-three had sold cannibis and a new drug known as "bath salts", but police said it was a low-level operation.
They have never revealed exactly how McMurdo died.
Last month, McMurdo's father Bruce put out an emotive plea to members of the public to come forward if they had information that would help police.
"Lee was a much loved son, brother and dad. His daughter Lateasha is really struggling to come to terms with losing the father she idolised," he said.
"Lee's two younger children, Bowen and Jazmin, don't understand why their dad is not with them."
- Herald on Sunday