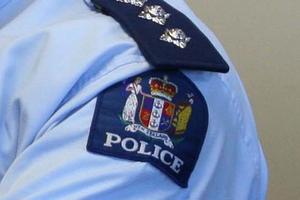 A police officer has a broken nose after being head butted by an offender while she was carrying out an arrest in Mosgiel.
The female constable and a male police officer were called to a domestic incident at a house in Murray St at about 10:30pm last night.
She arrested a man over an alleged assault on a woman at the home.
As she was leading him to the patrol car, he head butted her in the face, police said.
The officer was taken to hospital with a broken nose.
Police said a 43-year-old Dunedin man was facing charges of resisting arrest, injuring with intent to injure and assault.
Inspector Greg Sparrow said the incident highlighted the dangers faced by police officers.
"The daily work of police is often dangerous and we are doing our best to support the officer concerned."
The injured police officer was recovering at home this morning.
It was not known when she would be able to return to work.
- HERALD ONLINE