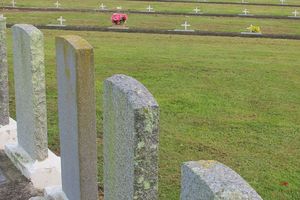 Waterlogged ground has put a stop to burials at a Gisborne cemetery because the soil is too saturated to dig into.
Engineering and works group manager Peter Higgs said the situation at Taruheru Cemetery had worsened in the past few days.
"The ground is completely waterlogged. We have tried to dig in various parts of the cemetery but water levels are just 20cm under the ground. There is no way we can dig in these conditions," he said.
"I understand that this will cause distress for grieving families and I offer my condolences.
Evans Funeral Services' David Parker said plans had been made to look after people in a dignified manner until conditions improved and burials could continue.
"At this stage, it is difficult to tell when burials will resume. It is completely weather-dependent.
"What we need now is some sunshine."
- Gisborne Herald