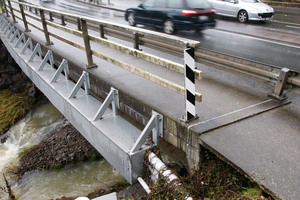 Hundreds of friends and family members braved rain and bitter cold to farewell a young mother who died in tragic circumstances in Whangarei last week.
The body of 21-year-old Ashlee Louise Anne Edwards was found beside Waiarohia Stream in the central city, next to a bridge on Tarewa Rd, in the early hours of Friday morning.
A 29-year-old Whangarei man, originally from the Bay of the Islands, has been charged with her murder.
But her family did not want to think about the circumstances of her death yesterday - instead, her funeral at Okaihau Hall remembered and celebrated the giggles and laughter that rang around her, her confidence, her love for her two young children and her "happy soul".
At the service Ashlee's mother, Karen, and grandmother, Irene, made a heartfelt pledge to raise her two young daughters - aged 2 years and 5 months - with all the love they could muster.
So many friends and supporters turned out that people were standing in every available space inside the hall while dozens more huddled under umbrellas outside.
Some even stood under shop awnings across the road.
Ashlee was then laid to rest in pouring rain, in a picturesque cemetery at the township's historic St Catherine's Church, just a few kilometres from the family farm.
The service was attended by Maori and Pakeha, farmers and townies. Half the Okaihau Fire Brigade turned out, as did council members and police.
Locals said it was one of the biggest gatherings Okaihau had seen in recent years.
Parked cars lined Okaihau Rd from State Highway 1 to Okaihau College and every side street.
For more articles from this region, go to Northern Advocate