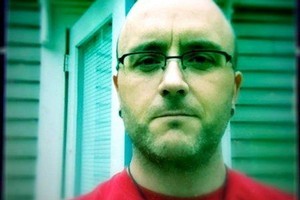 A Hamilton man who died after falling off the bonnet of a moving car as he tried to stop the driver fleeing, was heard by a witness saying he was going to try to get off the car, a court has heard.
William Thompson is on trial for the manslaughter of Warren Deane, 41, who died five days after the October 6, 2011 incident from severe head injuries.
At the second day of the trial in the High Court at Hamilton yesterday, witness Barry Webber said he heard Deane say he would try to get off the car as it sped up along Naylor St in Hamilton East at 6.23pm.
The Crown says Thompson was dumping rubbish illegally on vacant land opposite Mr Deane's home at Brookfield Accommodation on Dey St, when Mr Deane confronted the 62-year-old and threatened to call police.
When Thompson retrieved the rubbish and drove away Mr Deane jumped on to his bonnet and was carried around the corner into Naylor St, the court was told.
Mr Webber was standing beside his car at the Challenge Naylor St petrol station when he heard Mr Deane, a University of Waikato student, speaking loudly and looked up to see the car rounding the corner into Naylor St.
He said Mr Deane was sitting facing forward on the bonnet, with one hand stretched behind him probably holding on and the other one holding a cellphone to his ear.
"I thought that's dangerous. He's going to come a cropper."
Mr Webber estimated the car was doing up to 35km/h when it came through the intersection and began accelerating down Naylor St when Mr Deane said words to the effect that he was going to try and get off.
"My impression was he said it to the person on the phone."
But instead of jumping off or putting his legs down first, Mr Webber said Mr Deane appeared to just roll off the side of the car.
"There was definite loud slapping noises as his body hit the ground. His body seemed to bounce and then roll."
Mr Webber estimated the car to be travelling at more than 50km/h and the driver did not stop. He yelled to a forecourt attendant to call an ambulance and rushed over to Mr Deane, who was lying in the left lane of the road.
"There was a gash on his head and I couldn't be sure but I think there may have been blood coming out of his ear. He was breathing but it was laboured and he was unconscious."
Under cross-examination by Thompson's lawyer, Charles Bean, Mr Webber said he thought Mr Deane's attempt to get off the car was "unusual". "... a pretty awkward and dangerous way of doing it."
Stephen Carroll said he was outside the Cadet Hall in Dey St when the car drove past with Mr Deane on the bonnet, yelling "Call the f****** police". He estimated the car to be travelling at between 30km/h and 40km/h.