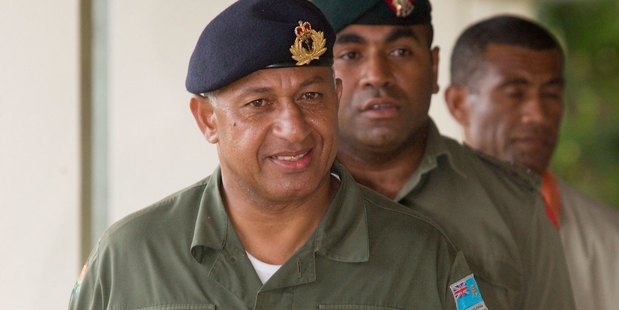 New Zealand intelligence agents have questioned a former Fijian cabinet minister over an alleged plot to assassinate Fiji's military leader Commodore Frank Bainimarama.
Movement for Democracy in Fiji leader Rajesh Singh said four people from the Security Intelligence Service (SIS) served him with a search warrant and seized his computer, phone and a photograph, One News reported.
He said the SIS questioned him over an alleged plot to assassinate Commodore Bainimarama and Fiji's Attorney-General Aiyaz Sayed-Khaiyum.
Mr Singh denies any knowledge of the alleged plot and said he did not condone it.
Fiji has been under the control of a military regime since Commodore Bainimarama seized power in a coup in 2006.
Mr Singh told One News he would lodge a complaint with the Human Rights Commission and Ombudsman tomorrow.
He said his group had been targeted by the SIS because of its association with Fijian military defector Lieutenant Colonel Ratu Tevita Mara, who is self-exiled in Tonga.
Lieutenant Colonel Tevita Mara, who is also alleged to be part of the assassination plot, also denied any knowledge.
The Prime Minister's office, which is in charge of the SIS, would not comment.
"This is an operational matter. We have no comment on security and intelligence matters," it said in a statement.