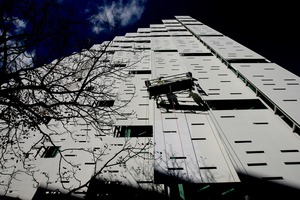 The exterior of the AUT building on the corner of Mayoral Drive and Wakefield street in Central Auckland. File photo / Kenny Rodger
A 20-year-old man is in a critical condition in Auckland Hospital after falling from a central Auckland building site.
The man is understood to have fallen from the AUT building on Mayoral Drive about 1pm.
Police and Department of Labour officials are examining the scene and workers have been sent home.