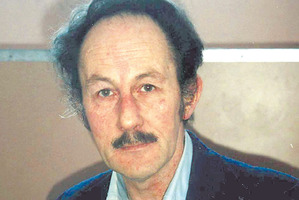 Serial rapist Stuart Murray Wilson, who is known as the "Beast of Blenheim", has been sentenced to 10 years of extended supervision in a High Court ruling issued this afternoon.
Wilson, 65, was jailed for 21 years in 1996 for sexual offending against women and girls including rape, indecent assault, stupefying, wilful ill-treatment of a child and bestiality.
He must be released in September, despite being assessed as being at a high risk of reoffending.
Strict conditions on his release imposed by the Parole Board are set to expire in September 2015, at which point the 10-year supervision period will begin.
A judgement delivered by the High Court in Christchurch today ensures he will be monitored by the Department of Corrections for the maximum possible term.
Justice Graham Lang gave the extended supervision order, which is only imposed on high risk child sex offenders, after ruling Wilson was likely to commit sexual crimes against girls under 16 beyond September 2015.
Wilson's previous offending showed he was a sexual deviant with ingrained psychopathic traits, Justice Lang said.
Any efforts to reduce the risk of his reoffending would involve long and intensive therapy, the judgement said.
"As matters stand, however, Mr Wilson refuses to acknowledge any wrongdoing and also refuses to accept any treatment. There is little prospect that such intervention will ever occur. For those reasons I agree that he presents a rare and special case.
"He will remain at risk of offending against young females well beyond the expiry of his release conditions."
Justice Lang agreed with a psychologist's assessment that Wilson will remain a risk for the rest of his life, or until age or illness prevent him from reoffending.
His decision cited Wilson's deviant sexual behaviour in prison, including masturbating in front of female prison guards, and his history of sexual offending against young girls.
It said a story found in Wilson's cell called Animal Antics, which described bestiality in graphic detail, was irrelevant to the determination.