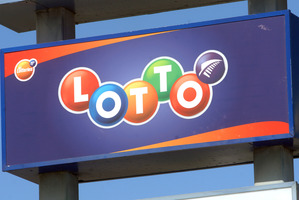 Auckland's $6.5 million winning Lotto prize remains unclaimed and the winner might not even be in the country.
The winning ticket was drawn on Saturday, June 30 and won $6 million from Powerball jackpot plus $500,000 from Lotto First Division.
Chief executive Wayne Pickup said, "this is the fifth Powerball multi-millionaire to be created in 2012 and comes three weeks after a Napier couple won $10.3 million.''
The winning ticket was sold at Fix St James in Queen St, Auckland. A worker at the store said he had no idea who had won the jackpot.
Lotto spokeswoman Karen Jones said Nomad Backpackers on Fort St is just around the corner from the Fix store and it was possible the ticket was purchased by a tourist who is no longer in the country.
She said the backpackers was talking to its current and previous guests in the hopes of finding the unsuspecting millionaire.
If the prize is still unclaimed three weeks from now, Lotto will try and track down the winner themselves.
Ms Jones said they would analyse computer records, CCTV footage and previously used Lotto numbers.
Winners have been found in the past by tracing Eftpos card details and contacting people through their bank.
"Most people claim their prize within two weeks, especially given the publicity that this prize has had.''
The largest prize unclaimed in New Zealand history is $3m, "but that was many years ago'' Ms Jones said.
- APNZ