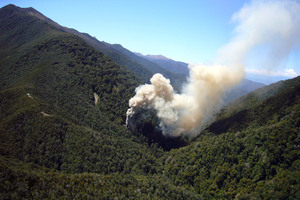 The Pike River Royal Commission of Inquiry could reconvene, after a request from the lawyers representing former chief executive Peter Whittall and some of the directors.
The commission was due to report back by September 28, but Mr Whittall's lawyer Stacey Shortall has asked that it be recalled to hear evidence from three witnesses.
For now, the new evidence is on the secure commission website and remains confidential, but it is all from former Pike River Coal Ltd technical staff member Udo Renk and middle managers Terry Moynihan and Greg Borichevsky.
The new evidence has come to light three months after the commission closed its public hearings in Greymouth.
Ms Shortall wants to be able to cross-examine the men, test the weight of the evidence, and ensure there is as much evidence before the commission as possible.
"Let them tell their story," she said.
It would ensure the commission's findings were robust, she said.
She has also asked to see the commission's final report before it is widely distributed in order to safeguard the right of Mr Whittall, who faces court charges. to a fair trial. However, the commission has said it must report to the Governor-General, and no one else.
Families' spokesman Bernie Monk said if the commission had to reconvene, "so be it".
"What has to be done, has to be done, for the sake of finding out the truth."
Families' lawyer Nicholas Davidson said it was a matter of ensuring all the relevant evidence came before the commission.
One person told the Greymouth Star the commission must not end up like the Erebus inquiry; everything should be dealt with fairly, not hidden away.
A note on the commission website said Ms Shortall's application "highlights natural justice issues".
- The Greymouth Star