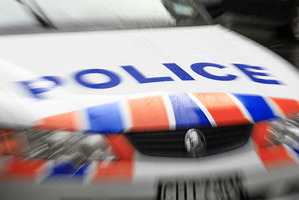 A proposal to ban the wearing of gang insignia in government-owned buildings is among four new bills pulled from the members' ballot yesterday afternoon.
Bills submitted by Green Party co-leader Russel Norman, National MPs Todd McClay and Chris Auchinvole, and Labour MP Annette King were pulled from a total of 65 bills.
Mr McClay's bill would prevent gang patches from being worn in all government premises, including schools, hospitals and public service buildings such as Work and Income offices.
"Gang members who wear patches do so to intimidate and I believe law-abiding citizens in New Zealand have a right to be sheltered from that intimidation," he said.
The ban would be enforced by police, and gang members could be fined up to $2000. Their patch would be confiscated and destroyed.
Dr Norman's bill would tighten rules of overseas ownership and make it more difficult for foreign companies to purchase New Zealand farmland. If passed, the legislation would amend the Overseas Investment Act 2005 and prevent the sale of "sensitive" land such as the sale of Crafar farms to Chinese company Shanghai Pengxin.
Mrs King's bill creates more scrutiny and greater transparency around pay rises for local government executives.
Mr Auchinvole's bill amended rules around habeas corpus court applications, which prevented people being unlawfully detained when arrested.