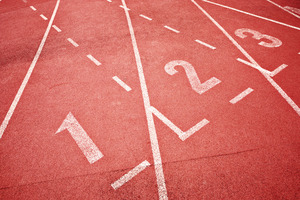 A top disabled athlete was found dead soon after moving to Australia for a new job.
Northland-born Robert Lloyd Bruce Nathan, 40, who was born with no arms and legs of different lengths, is believed to have fallen in his home in Perth on June 15.
His sister, Jan Tuua, said police thought he had slipped and hit his head on a table, causing a fatal injury.
Mr Nathan, who was raised in Kaiwaka and went to high school at Fairfield College in Hamilton, had moved to Western Australia to start a job as an office manager at a company owned by a family member.
He was a talented sportsman who won five gold medals at the National Disabled Games in the 1980s, Mrs Tuua said.
"He won five gold, three silver and two bronze medals at nationals.
"They were for blow darts, 50m and 100m track sprints, the 100m swim and indoor bowls."
Mrs Tuua told the Herald her brother was selected to trial for the national squad at the 1988 Seoul Paralympics.
"He was selected for the qualifying squad for the Seoul Olympics. But, he missed out in the narrower squad which went."
Mrs Tuua said her brother never let his disabilities limit the way he lived his life.
"I think the most unique thing about him was that he was a 40-year-old man who was born with no arms and one short leg, and probably lived life more to the fullest than most of us able-bodied people did.
"Because he came from a family of six, there was never any special treatment. So, by the age of about 3, he was walking - which was quite difficult for him because he had one short leg which was quite twisted."
Mr Nathan's family and friends are commemorating his life this week. He was returned to New Zealand from Perth at the beginning of the week, and is lying in state at Otamatea Marae.