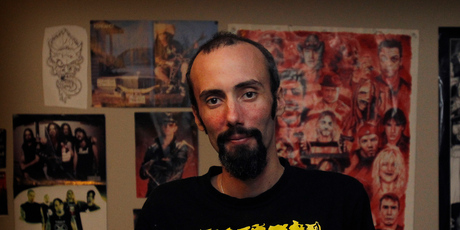 With their mullets, black jeans and love for heavy metal music, their kind have walked among us for decades.
Now they're getting official recognition as the latest edition of the Oxford English Dictionary includes the word "bogan".
The term is included in a list of new words which will make their debut in the next edition.
It is described as Australian and New Zealand slang, meaning "depreciative term for unfashionable, uncouth, or unsophisticated person, especially of low social status".
The origin of the word is unclear but - like pavlova, Phar Lap and Russell Crowe - the Aussies claim it, with the Australian National University saying the term became widespread after it was used in the late 1980s by the fictitious schoolgirl Kylie Mole in the television series The Comedy Company.
Eric Bana's character Poida in comedy series Full Frontal would have also helped the cause.
But New Zealand has its fair share of bogans, best celebrated by Outrageous Fortune.
Comedian Ewen Gilmour said it was about time the word was in the dictionary.
"I think it's awesome. Bogans around the world will be rejoicing."
But he took umbrage with being defined as "uncouth".
"I disagree with that. That's not fair. I was all excited until I heard the definition. There's more to it than that. Bogans can open a beer with anything; they can tattoo themselves while fixing a car. Uncouth's a bit wrong."
Last year the University of Auckland students had a light-hearted look at what defined a bogan. They found New Zealanders under the age of 30 were more likely to consider being a bogan a good thing compared with those over 30, who thought of bogans in a more negative light.
Younger respondents had a clear image of bogans - mullet hair and black singlets for men, boots and miniskirts for women.
They were also seen as petrolheads driving Holden Commodores.
Dave Snell, who gained a PhD with his research into bogan culture, said it was great that the word was being recognised but also took issue with the dictionary meaning.
"I found it quite insulting as a bogan. We're a different culture. It's a shame that it's viewed as a lower culture."
But he said this will not upset bogans. "Bogans are used to being judged by others. They'll be stoked that it's in there."
By Alexandra Ventura