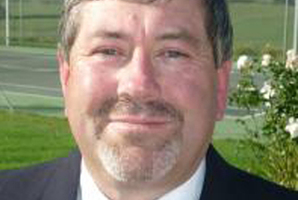 Two Waikato District Council buildings which are potentially earthquake-prone are being investigated - but the council is not saying which buildings they are.
The workers in the buildings were aware of the investigation, but the council has declined to release the names of the buildings to the public until the reports are completed, which could be next week.
The buildings under investigation were built before 1935 and were being checked for whether they complied with the latest building act and the council's policy around earthquake safety.
Waikato Mayor Allan Sanson and the council's water and facilities chairman Alan Morse were unaware of what the two buildings were when the Herald asked yesterday.
However, Mr Morse defended the council's decision to not unnecessarily panic people by not releasing details of the buildings.
"It hasn't been established they are at risk. Until the reports come back I see no need to upset or frighten.
"It's a bit like taking your car in for a warrant of fitness isn't it? Until you've heard the result of the examination you continue to drive it. Well you continue to drive it until you are made aware of the examination."
But Raglan Community Board chairman Rodger Gallagher disagreed. He said if buildings were suspected to be earthquake-prone then the council should be open and transparent and make the list public.
Council water and facilities general manager Richard Bax said the council was waiting for the outcome of the investigations before determining whether the two buildings needed to be closed or work was required.
The investigations follow the closure of the Ngaruawahia Library in Jesmond St in April after a structural engineer's report revealed it could collapse in an earthquake.
The library's services have been relocated to the council's head office in Galileo St.
In the past month, the council has been talking to landlords in Ngaruawahia to find a suitable building for the library in the short-term.