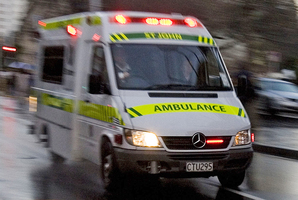 A 25-year-old man who punched his arm through a window after a fight at a drunken party in Wanganui died of blood loss shortly after arriving at hospital, a coroner has found.
Yusef Vonn Zurich was at a party at his sister's house on November 1 last year when "things started to get out of control'' about 11pm.
In his findings released today, Coroner Tim Scott laid out the series of events which led to Mr Zurich's death - starting with a fight between him and his sister.
More people joined in, so Mr Zurich went upstairs with his brother to avoid his sister's supporters.
Mr Zurich was angry, punched the window and put his right arm through it.
The glass cut his arm badly and he began bleeding profusely.
Partygoers and neighbours rallied around to try to stem the flow of blood.
They bundled Mr Zurich into a vehicle and took him to nearby Whanganui Hospital, but he died shortly after arrival, early the following morning.
Coroner Scott heard evidence earlier this month that neighbours reported hearing a woman saying something like "look what you've done, you killed him''.
Police initially treated Mr Zurich's death as a homicide but later concluded it was the result of a self-inflicted but unintentional injury.
They were not able to identify who, if anyone, made the comment, but decided it was probably spurred on by alcohol and generated in the heat of the moment.
Coroner Scott found Mr Zurich died from a severed brachial artery as a result of a wound to the right elbow.
"I am certain, however, that he did not mean to cause himself a major injury or to die as a consequence.''
He also heard it was not the first time Mr Zurich had smashed his arm through a glass window - just three months before his death he had turned up at another house and and smashed a window causing a deep laceration to his left arm which bled profusely.
- APNZ