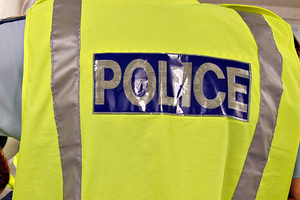 A 15-year-old youth is in custody after he allegedly stabbed his father in the neck during an argument.
Police hoped to speak to the injured Christchurch man today.
The 42-year-old man lost a lot of blood during the attack, which happened about 5pm on Monday in the family's home in Hornby.
He was stabbed once in the neck.
A knife allegedly used in the attack was recovered by police.
Other family members were present at the time, Detective Sergeant Earle Borrell said.
Police were alerted by ambulance staff called to the house.
The 15-year-old was apprehended at the house without incident, said Detective Sergeant Borrell.
He would not say what the argument which led to the alleged attack was about.
The youth appeared in court yesterday morning and was remanded in custody.