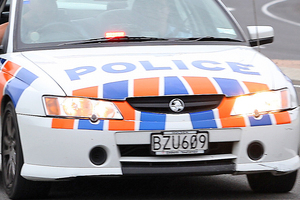 Police fear the driver of a stolen car that slammed into a power pole at speed this morning in Hastings may have suffered serious injuries.
They are calling for the offender to come forward for their own wellbeing.
Senior Sergeant David Sutherland of Hastings police told APNZ the stolen car was "toast'' after the crash on Karamu Rd North in Hastings about 4am.
The car hit the power pole with enough force to snap it off at the ground, cutting power to part of the road.
"You've got to hit it at speed to do that,'' Mr Sutherland said.
"The vehicle is toast, which roughly translates the vehicle was really badly damaged.''
Mr Sutherland said he was concerned the offender or offenders may have serious injuries from the crash and could be in need of medical help.
An examination of the car did not reveal any signs of blood.
"But that doesn't rule out a concussion,'' he said.
"Concussion can be a very dangerous injury to have if it's not monitored.''
The incident was believed to be linked to a second car theft on Ruahapia Rd in Hastings about two hours later.
The stolen car was found on the same road a short time later.
Mr Sutherland said he did not know why the car was so quickly abandoned, but he speculated it was because the driver was unwell.
Police had been in touch with hospitals and emergency clinics to make them aware of the incidents.
A section of Karamu Rd North was cordoned off this morning until the power pole could be replaced.
Police would like to hear from anyone in the Karamu Rd North or Ruahapia Rd areas who saw any suspicious activity this morning.
- APNZ