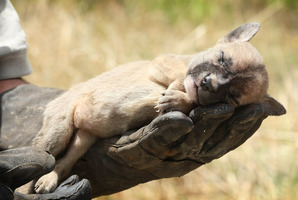 One of the men alleged to have shot 33 of his neighbour's dogs will give evidence in his own defence.
The Crown says Russell Mendoza and Tony Campbell went on a "commando exercise" in January 2010, shooting 33 of their neighbour's dogs on a rural property north of Auckland.
The pair have denied four charges of willfully ill-treating an animal and are on trial in the Auckland District Court.
The charges carry a maximum three years' imprisonment.
Campbell's lawyer Barry Hart told the court today his client would give evidence about his background with guns and the events of the day of the shooting.
"In essence, he wasn't someone who went to the address with a blood lust or buck fever. He went there reluctantly."
Mr Hart said Campbell was asked to destroy the dogs and did it in a calm, almost dispassionate, manner.
"He carefully identified the target and ensuring no one was in the area."
Mr Hart asked Judge Mary Beth Sharp not to find his client guilty on the basis that the charges had not been proven.
In his opening last week, Crown prosecutor Josh Shaw said the men did not take care when they shot their neighbour's dogs.
"It was clear that they were not killed instantly. They suffered considerable stress as well as pain."
The trial continues.
- APNZ