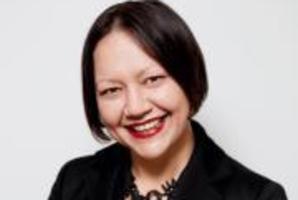 A criminal lawyer charged with delivering a cellphone, cigarettes and a lighter to a high-profile murderer serving a life sentence has lost a four-month bid to keep her name suppressed.
Davina Valerie Murray, who ran as a candidate for the Maori Party in last year's general election, was charged in November with smuggling an iPhone and other items to Liam James Reid.
Reid was sentenced to preventive detention after he raped and murdered deaf Christchurch woman Emma Agnew in 2008.
Until today, suppression orders prevented the publication of the woman's name and age, and details - and anything that would identify Reid.
Murray appeared in the North Shore District Court in November and has been fighting to keep suppression orders in place since then. In March district court Judge Nevin Dawson refused to continue name suppression, but it stayed in place when Murray's lawyer Barry Hart filed an appeal in the High Court.
Justice Helen Winkelmann dismissed the appeal, meaning the Herald can now reveal details of the case.
Murray has pleaded not guilty to the initial charge. She is also facing a second charge under the Corrections Act and has not entered a plea.