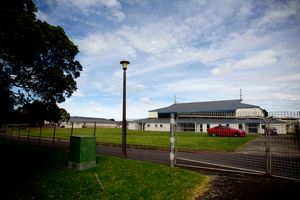 It is with deep sadness that I write this piece as I reflect on the difficulties some in the community of Devonport have with my people of Ngati Whatua Orakei joining them. We had hoped that once our Treaty settlement was concluded we could join the community in celebrating this milestone of tolerance and understanding between peoples.
From my perspective what is important is this is not a commercial deal, it is a settlement; a settlement that contains many things including an apology from the Crown for past transgressions of an agreement that was signed by our forebears 170 years ago.
We believe that apology is heartfelt. We believe that because we have worked with the Crown for over a decade to reach agreement about what happened that caused the difficulty and what measures should be put in place to put these things right.
We have got to know people representing the Crown who have negotiated very hard and questioned and tested everything we have put forward.
At times those negotiations have been difficult and fraught but there has always been a sense the end point we are all wanting to reach is an agreement that acknowledges that wrongdoing, puts in place some token of compensation and points to a brighter collective future.
Whenever there are agreements like these, commercial redress will be involved. That's because it is always impossible to repair what was damaged and money is a measurable way to demonstrate the gravity of the event and seek to make a difference for the future.
We have always felt deep melancholic regret at the loss of our land with the coming of Hobson and then the settlers. We are not arguing for it all to come back as in 2012 that is not practicable. We are not arguing to be compensated for the full value of the 31,565ha lost as this country's economy could not sustain that. This settlement is acknowledgement; it is recognition of what difficulties were caused to our people who found themselves from being landed and comfortable to landless and in poverty with all of the problems that come with that.
The benefits of being landed were taken from one group and passed to another group, the settlers, whose descendants continue to enjoy those benefits today.
The Crown only has a limited number of assets to offer as compensation. The naval land at Narrow Neck is a 3.2ha parcel of land that was offered with honourable intent by the Crown and accepted by Ngati Whatua Orakei as part compensation. We are being given the right to purchase that Crown owned land.
For me personally it is important that our people have a footprint on the North Shore again. If we compare the loss of 31,565ha with the 3.2ha in question at Narrow Neck we can see it is just a footprint, but for us it is a strong statement by the wider community to say we acknowledge that you belong here.
There has been much misinformation put about the place. What is clear is this land is not reserve land and provisions were made for it to be included in a Treaty settlement, but I will let others argue about who said what in the past. My concern is that a moment of reconciliation between peoples is being lost in a mist of misinformation being thrown about by a small group pushing fear.
We deeply appreciate the work of the Government in bringing this settlement process to an end and with it the rise of hope and optimism. It is time to get on with life after settlements.
There are many in Devonport who support the settlement and we thank them for their kindness and look forward to getting to know them better.
We are disappointed in the attitudes being expressed by Mike Lee and Chris Darby, we expected more vision from our community leaders.
We are looking forward to a future where the children of our nation will not be burdened by past transgressions of the Treaty and can all work together in mutual respect and harmony.
Grant Hawke is chairman of Ngati Whatua o Orakei Maori Trust Board.