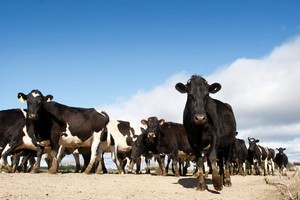 The Sir Michael Fay led group vying with Shanghai Pengxin to buy the Crafar Farms fears a decision this week approving the Chinese bid will see the deal completed over the Easter break, rendering further legal challenges futile.
Land Information Minister Maurice Williamson and associate Finance Minister Jonathan Coleman are currently considering the Overseas Investment Office's recommendation as to whether Shanghai Pengxin may buy the farms.
This is the second time around as the initial OIO and ministerial approval was sent back for reconsideration by the High Court following a challenge by Sir Michael's Crafar Farm Purchase Group.
However spokesman Alan McDonald today said the group expected the OIO to reach "the same pre-determined recommendation with Ministers then approving the sale".
"It's been clear since the buying group made its first offer in June last year that Government has been determined to push this sale through despite the overwhelming public opposition to it."
The Government was giving "every appearance it is softening up the public to give in to Chinese political pressure and say yes", he said.
That meant the sale would go ahead despite the group's ongoing Court of Appeal action challenging the OIO's approval of Shanghai Pengxin under the Overseas Investment Act's "fit and proper person" test, and the preparation of a claim to the Waitangi Tribunal by the Iwi members of the buyers group.
Mr McDonald said the group was now concerned that the announcement of ministerial approval this week would see Shanghai Pengxin, the receivers and the banks involved to take advantage of the Easter break "to organise a quick settlement, effectively rendering the ongoing legal challenge toothless".