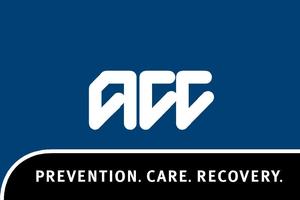 A middle-aged woman who injured her knee when she tripped and fell has won an appeal forcing ACC to pay for surgery.
This was ordered in the Wellington District Court this month, even though Tui Olsen's knee has some evidence of osteoarthritis, a degenerative condition.
The Accident Compensation Corporation in January last year declined an application to pay for the operation on Ms Olsen's left knee to remove part of the torn inner or "medial" meniscus, one of the joint's cushioning pads of cartilage.
ACC argued that no causal link had been established between her fall and the need for surgery, saying it was more likely that the cartilage tear was related to arthritis, a pre-existing degenerative process that started causing symptoms because of the accident.
In July 2010, Ms Olsen, then 49, fell while walking into a cafe. The knee swelled up, hurt and started locking.
She received physiotherapy at first. In October 2010, orthopaedic surgeon Jon Cleary recommended keyhole surgery.
Mr Cleary said that at age 50, it was not surprising that Ms Olsen had some early degeneration in knee cartilage. But there was no problem in the leg bones at the knee, suggesting the early arthritic changes seen on an MRI scan after the accident were not symptomatic.
Judge Martin Beattie said that as in other cases he had considered, there was no x-ray or MRI scan evidence from before the accident and the only evidence was Ms Olsen's not having previously experienced pain or other problems with the knee.
The judge's decision recorded a progression of medical opinions as Ms Olsen's MRI scan was more clearly understood by the experts interpreting the results.
He noted that while ACC's clinical advisers had questioned Mr Cleary's giving no reasoning for his assessment, neither had they given any reasoning for theirs.
He said he had been given no reason why ACC's position should be preferred when, as a "primary fact", Ms Olsen had suffered an injury causing pain, swelling and locking in her knee.
"This state of affairs, I find, is simply more than an existing meniscus tear becoming symptomatic.
"Nowhere has it been identified exactly what that symptomatology is, whereas if it was the injury of a tear of the meniscus which started the pain and other associated problems, that is in keeping with what in fact this appellant was experiencing.
"Whilst [she] does have degeneration in her cartilage, there is no evidence that that degeneration is the condition causing her ongoing problems ... I am prepared to find, on the balance of probabilities, that that particular condition was caused in the injury event."