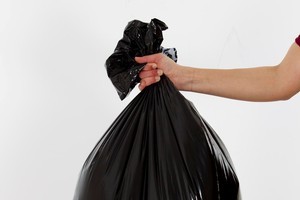 Auckland Council's plans to standardise rubbish disposal, including wheelie bins and user-pays for all, have won agreement from 75 to 90 per cent of submissions received so far.
The period for public views on the council's waste plan closes at 4pm on Tuesday, January 31.
Council manager of infrastructure and environmental services John Dragicevich said public meetings on the plan showed the importance of the subject.
"Waste is the only service that every one of the 540,000 households is affected by every week and month."
It did not surprise him that the proposal for a "disposer-pays" method had a high agreement rate because 45 per cent of regional homes already paid per bag collected and the rest through their rates.
North Shore Local Board area residents, who are on user-pays, have sent in the most submissions so far - 14.5 per cent, compared with 12.6 per cent in Rodney, 11.7 per cent in Waitakere and 10.2 per cent in Howick.
A proposal to replace bags with wheelie bins for kerbside collections on the mainland is well supported.
However, there was no suggestion of how many wanted a three-bin system for each household - one for general rubbish, another for recyclables and the other for food and green waste. About half the weight of the average rubbish bin or bag is 10 per cent green waste and 40 per cent food waste.
The council aims to divert this as part of a goal to reduce waste from landfill by 30 per cent by 2018 - three years after any changes to the collection system will come in.
The plan offers an incentive for cutting household waste by letting each household choose the bin size from 80 litres to 240 litres, with collection costing about $2.50 per lift for an 80-litre bin.
However, collection of the bin for recyclables would be for the public good and would be paid from rates and other sources.