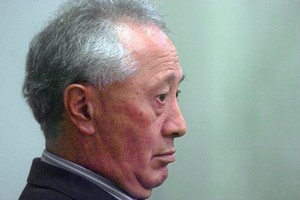 A Rotorua lawyer duped by an internet scam offering millions is considering whether to appeal the prison sentence handed down for using other people's money to fund it.
John David Rangitauira was sentenced to four and a half years' jail in the Auckland District Court last Friday.
He was found guilty last month of four charges of obtaining by deception after a trial in the Rotorua District Court.
Rangitauira was duped after agreeing to help a client who got an email purporting to be from a "Central Bank" about a massive inheritance.
She promised Rangitauira, a senior partner at a Rotorua firm, about $6 million if he helped her secure the cash.
When scammers demanded money to clear the inheritance, Rangitauira borrowed $506,000 from Westpac saying he needed it to buy property overseas.
He also used $338,834 from a Maori trust he chaired and did legal work for, telling trustees he was putting it in the bank.
Yesterday Rangitauira's lawyer, Jeremy Bioletti, said he saw Rangitauira at Mt Eden Prison on Tuesday and they were still considering whether to appeal the prison term.
At sentencing, Mr Bioletti asked Judge David Wilson to consider home detention.
Mr Bioletti said Rangitauira was good but being in prison was obviously not easy for him.
"We are trying to get him transferred to Waikeria Prison.''

- APNZ