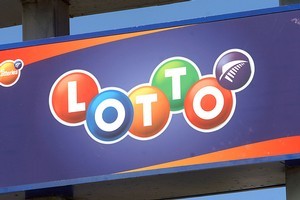 A lucky Nelson family got a huge $8.1 million Christmas stocking stuffer after winning Lotto's first division prize 10 times last night - as well as the top Powerball prize.
It is the first time a single winner has won Powerball and that many first division prizes in one draw.
David Smolenski, who with wife Amber owns the Richmond Night 'n Day store that sold the winning tickets, said the lucky family came in early this morning to claim their prize.
The regular players bought 10 tickets with their usual numbers, along with one of each of the 10 Powerball numbers on each ticket.
They won a $214,286 share of the first division prize on each of the 10 tickets, as well as the $6m Powerball prize on one ticket, netting a total of $8,142,860.
Mr Smolenski said the winners were excited and scared by the huge win.
"It's incredible, surreal ... it's a lot to deal with,'' he told APNZ.
It was a great feeling to have sold the winning tickets, he said.
"It's extremely exciting, unbelievable. It's one of those things you dream about but it doesn't happen, but then all of a sudden it does. It's great, it's why I'm in the job.''
Mr Smolenski found out he had sold the winning tickets last night after a worker at the shop called to say the Lotteries Commission had been in touch.
"My night just went nuts after that, I couldn't believe it. I had a couple of beers.
"I couldn't even sleep, I got to sleep in the end but I was just lying there thinking about it, because I have so many regular customers.''
The timing could not have been better, coming the weekend before Christmas and just after the torrential rain that "absolutely smashed" the Nelson region.
"There's stories all over the place about houses almost falling off this part and that part, slips everywhere and flooding. But out of all of that, bang, we get the mother lode as far as Lotto wins go," Mr Smolenski said.
"You couldn't ask for a better Christmas, could you. I mean the weekend before Christmas, you get $8m - I don't know what gets better than that.''
The family had filled out the paperwork to claim the prize, which was now on its way to the Lotteries Commission.
"And just like that, in a couple of days time, they should have it in their bank account."
Lotto spokeswoman Karen Jones said she had spoken to some very excited winners this morning.
"They found out they had won whilst watching the live Lotto draw. They recognised their numbers and then became very excited whilst they hurriedly tried to find the ticket and check it," she said.
"They're very excited, over the moon.''
Ms Jones said it was believed to be the first time someone had won Powerball as well as 10 first division prizes in one go.
Four other people also won a share of the first division prize from tickets bought at Countdown Manukau, Browns Bay Toyworld in Auckland, Take Note Dinsdale in Hamilton and Wainoni Pak N Save in Christchurch.
Meanwhile, a Hamilton hospital administrator won the top $1m prize in last night's Lotto winning wheel live draw.
The mother-of-three plans to buy her own land and house with the prize.
- APNZ