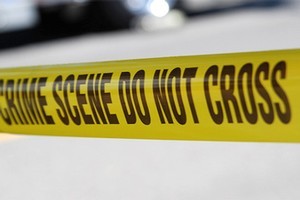 Wellington Police investigating a serious assault in Boulcott Street early yesterday morning have upgraded it to a homicide investigation.
The 43 year old male victim, believed to be Phillip Alexander Cottrell from Radio New Zealand, died in Wellington Hospital a short time ago.
Detective Senior Sergeant Scott Miller of the Wellington CIB says the victim suffered the fatal injuries between 5:30am and 6:15am yesterday morning, as he walked home from work on The Terrace.
"As the victim got halfway down Boulcott Street outside the Baptist Church it appears an altercation has taken place and as a result the victim received fatal injuries."
He says Police have spent much of the day completing a scene examination and an area canvas.
"We have a number of enquiries which need to be carried out over the coming days to ascertain what has occurred and how this victim came to be fatally assaulted."
"I urge anyone who was in the vicinity of Boulcott Street between 5:30am and 6:15am yesterday morning who may have seen or heard anything suspicious to come forward as soon as possible and contact us on (04) 381 2000 or phone Crimestoppers on 0800 555 111."