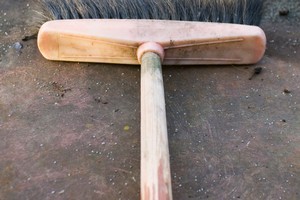 A boy assaulted by a woman with a piece of wood has been described by mental health authorities as one of the most emotionally damaged children they have seen.
A 57-year-old was yesterday sentenced in the Rotorua District Court to two years in jail after being found guilty by a jury in October of assaulting a child in her care with a weapon between August 1 and August 18, 2009.
Judge Phillip Cooper said the woman hit the child with a length of wood or possibly a broom and the child, who was 7 at the time, suffered a broken arm.
She had two previous convictions for assaulting children, dating back 18 years.
Judge Cooper said he had seen a number of reports relating to the impact on the victim.
In its report, the Child and Adolescent Mental Health Service spoke of the significant emotional harm the victim had suffered and that he would need intensive therapy.
The service said the child was "one of the most emotionally damaged children we have encountered".
Judge Cooper said he did not accept submissions by the woman's lawyer Tim Barclay that the harm suffered by the child was caused by him abruptly being removed from her home.
Judge Cooper said he was satisfied the defendant's actions had contributed significantly to the impact on the child.
The age of the child, his vulnerability and the fact he was defenceless needed to be taken into account. There was also a significant breach of trust.
The woman also attempted to conceal the assault by telling the boy not to say anything, Judge Cooper said.
She continued to deny she assaulted the child and showed no remorse, Judge Cooper said.
Mr Barclay said his client had not acted out of malice or deliberate cruelty and she admitted in her evidence that she was strict. She missed the child considerably and hoped to have contact in due course.
Mr Barclay said a starting sentence of one to two years in jail would be appropriate and given that range asked Judge Cooper to consider home detention.
Rotorua Crown prosecutor Chris Macklin said any contact between the defendant and the child would be inappropriate.
Judge Cooper said home detention would not be an adequate response to what was a serious assault on a child.

For more articles from this region, go to Rotorua Daily Post