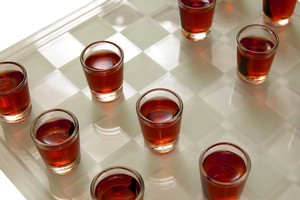 A retailer has pulled drinking games off its shelves after a public backlash.
The Warehouse's general manager of marketing, Jenni Ryan, said she understood the products could be seen as inappropriate for a retailer that prided itself on "promoting family values".
The game, Drunken Tower, had been on sale at The Warehouse for $16.99. The game includes shot glasses and instructions for players to drink, such as "everyone drink" and "drink two with the player to your left".