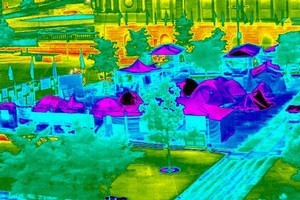 The occupation of Aotea Square is set to come to a head as the council demands protesters stick to their promised leaving date.
If they don't leave this month, their presence will clash with Christmas in the Square, which features markets and performances aimed at children.
Auckland Council spokesman Glyn Walters and site security said the occupiers had talked about leaving on November 30: "Whether they're sticking to that I don't know," Walters added.
The council wanted the occupiers out as soon as possible.
"We have been in discussions with the campers from day one aimed at achieving a peaceful and positive end to the situation."
But Occupy Auckland member and University of Auckland sociology senior lecturer Dr Campbell Jones said the date was "idle speculation".
"The occupy movement, globally, has no end date so there's no intention to be leaving the square."
Christmas in the Square was due to start on December 6 but Jones said the protesters would stay until their objective - changing the world - was achieved.
"We'll be here if the world hasn't changed by December 6."
Organiser of Christmas in the Square, Heart of the City events executive Natalie Donze said the square's occupied grass area would be needed for performances from December 16.