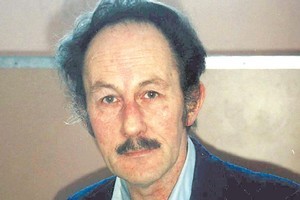 There's a high risk Stewart Murray Wilson will reoffend when he gets out of jail in 10 months, the Parole Board has been told.
A woman who helped put a rapist and child abuser dubbed the "Beast of Blenheim" behind bars says she has no doubt he will offend when he is freed from prison.
She fears Stewart Murray Wilson will do more than just hurt people when he is released next September.
Wilson, now 64, was jailed in 1996 for offences against women and children spanning 25 years, including rape, attempted rape, indecent assault, wilfully ill-treating a child and bestiality.
He became eligible for parole in December 2008 but the Parole Board put his final release date at September 1 next year, saying he was likely to reoffend if freed early.
A woman who lived with Wilson in Wellington said it was just a matter of time before he struck again.
"Is he going to stop at beating, raping and stupefying - or is someone going to die?" said the woman.
"Keep him in there. I can't see him ever changing."
The woman met Wilson in the early 70s through her then-partner. They moved in with Wilson and his girlfriend, who had a young daughter.
"He was extremely violent to that child. He used to wear a big white belt and if the wee tot did anything wrong, she copped that belt," the woman said.
"We moved out and got right out of that. It was scary, very frightening.
"Later on, he came out to our place. He knew the police had been to ask us questions. He threatened that if we didn't say exactly what he wanted us to say, we would pay."
The woman was pregnant at the time and said she was so stressed about his threats, she suffered a miscarriage.
The woman was a police witness at Wilson's trial.
A psychologist told the Parole Board that Wilson was four times more likely to reoffend than the average person, and had a higher probability of committing serious violent offences within two years of his release.
The board also heard Wilson denied the offending and refused to co-operate with any treatment plans.